In this article, you will learn how to make customer transactions from your Distributor dashboard.
Visit website and Click on the Distributor panel which you see on the top left corner of our website and click on Login.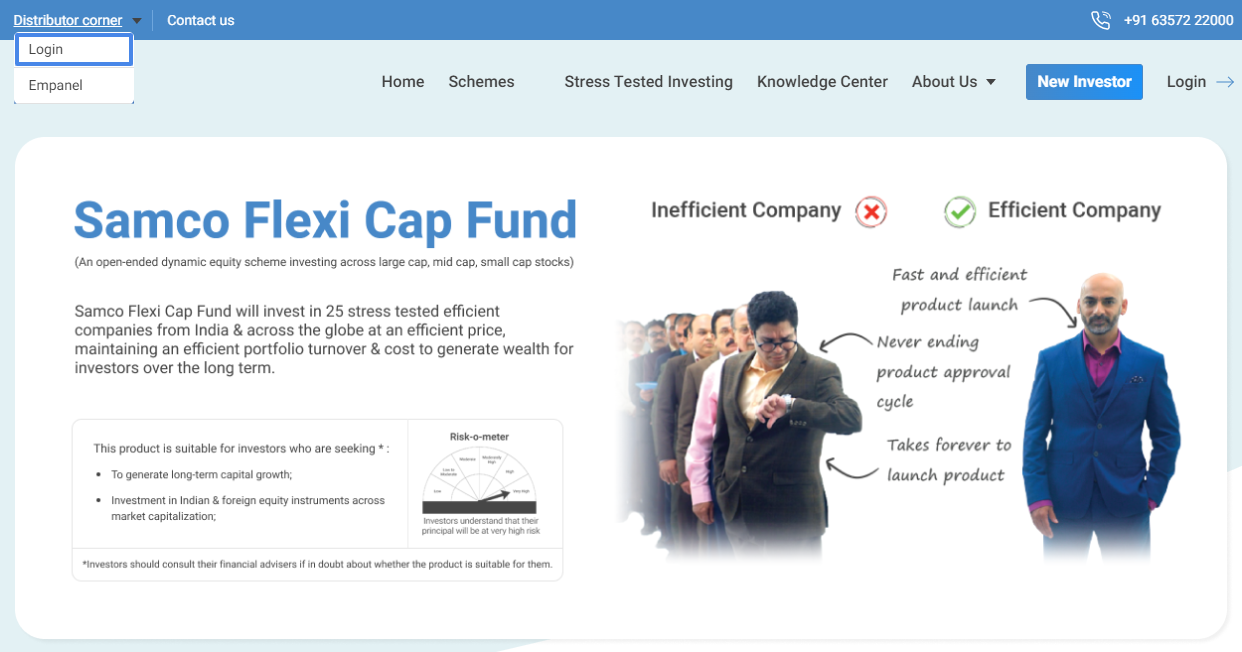 Step 2: Enter Details
Now you have to enter your AMFI Registration Number (ARN) and click on submit.
Step 3: Enter OTP
You must enter the OTP that you received on your registered email id and mobile number. Then click on verify OTP.
Step 4: Investor Zone
You will be successfully logged in to your distributor dashboard. Then click on the Investor Zone tab.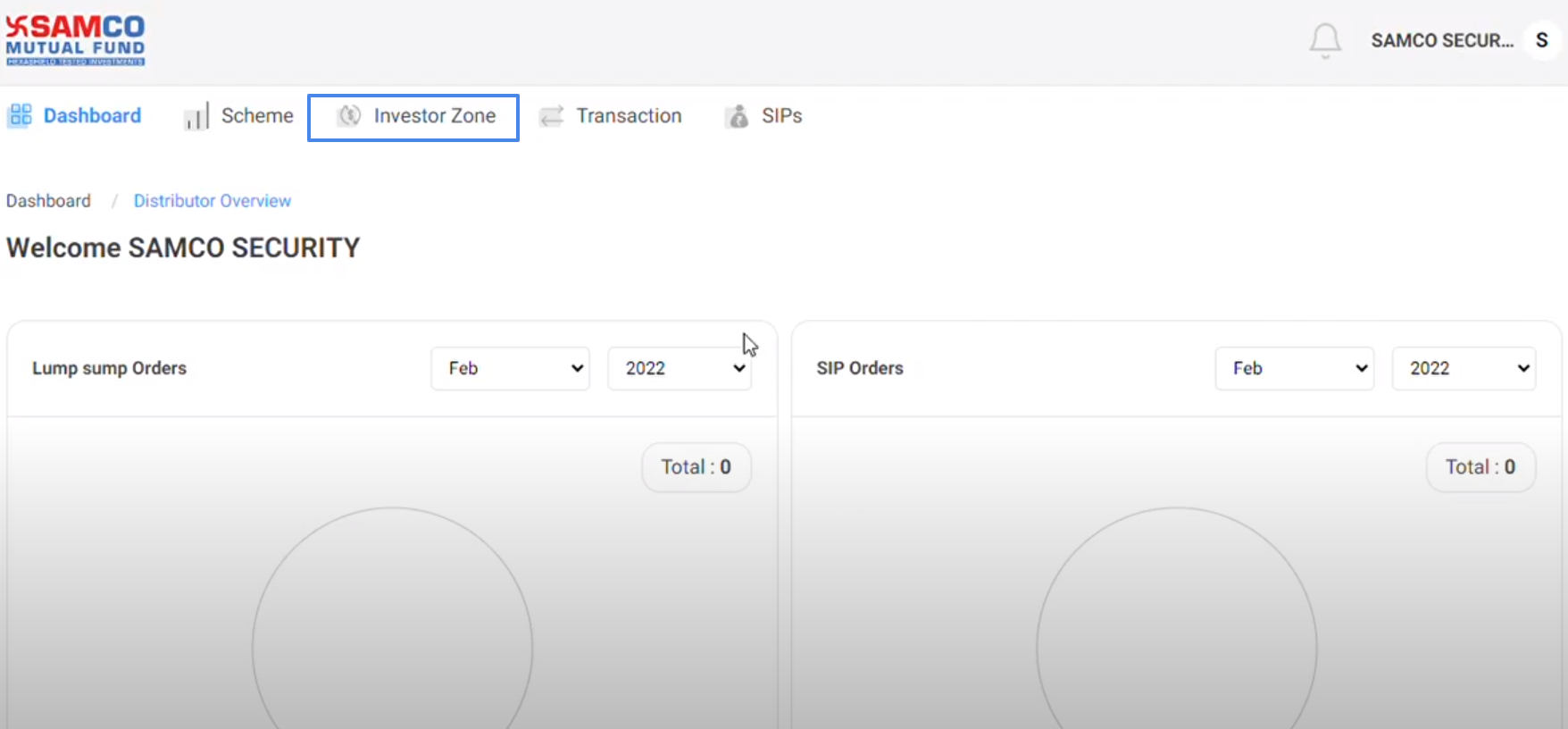 Step 5: Add Investor.
Then click on Add Investor.
Step 6: Add prospects
You will see a pop up which says Add prospects. You must add your prospects name, mobile number, email id, and PAN no. Then click on submit.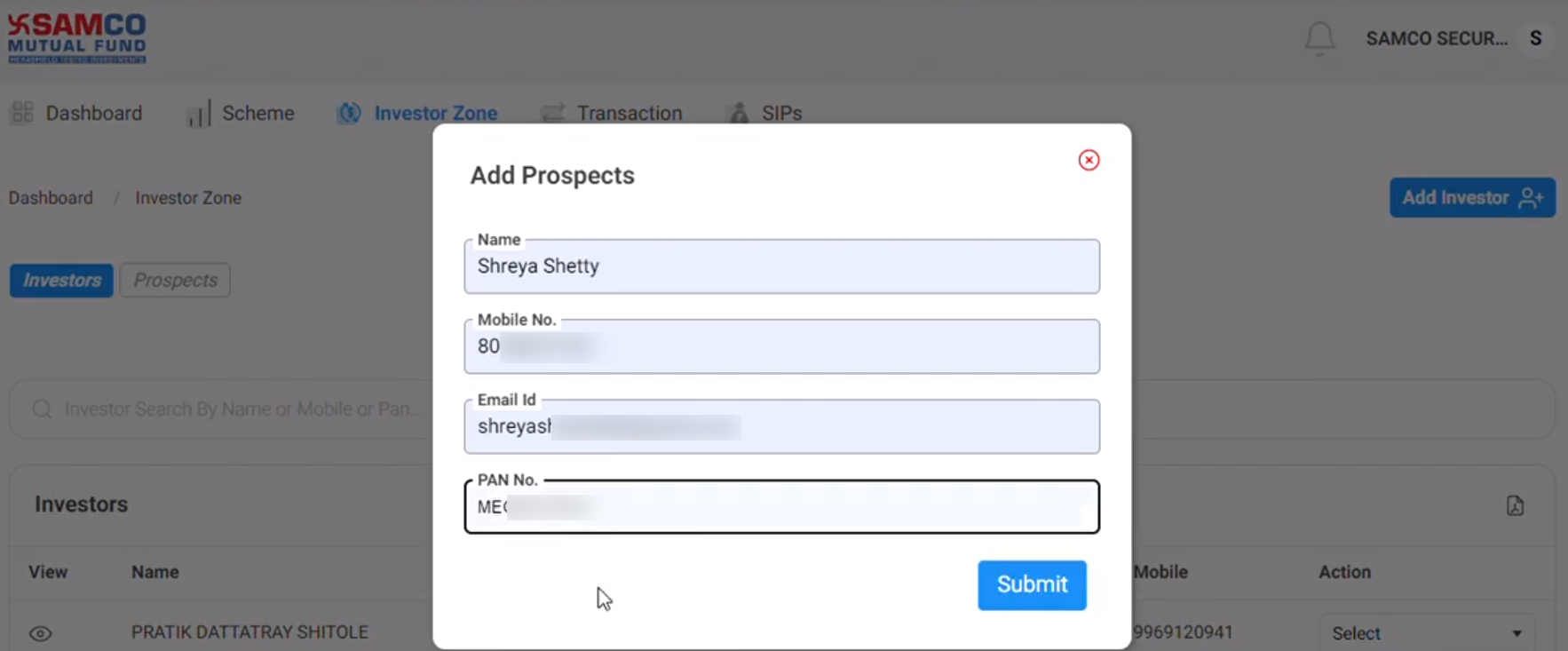 Step 7: Verify Your OTP
Now you'll be taken to the Verify your OTP screen, where you must enter the OTP that your prospect investor received in his mobile number and email id, and then click Next.
Step 8: PIN Set Up
Then you will see Set up your login PIN page. Here you have to enter a PIN which you want to give to your investor. Then click on Next.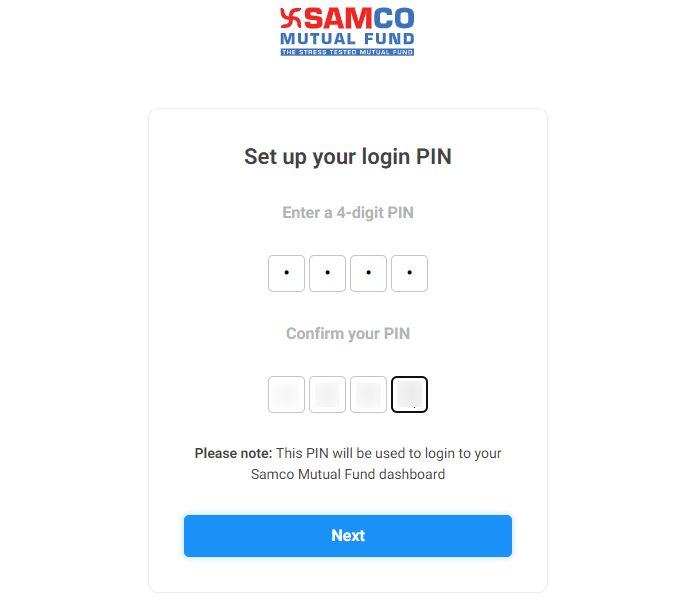 Step 9: Create Your Folio Page
Now you'll see create your folio page. Here you must provide your investor's personal information, such as their birth date, place of birth, and nationality. Tick on the terms and conditions, and then click continue.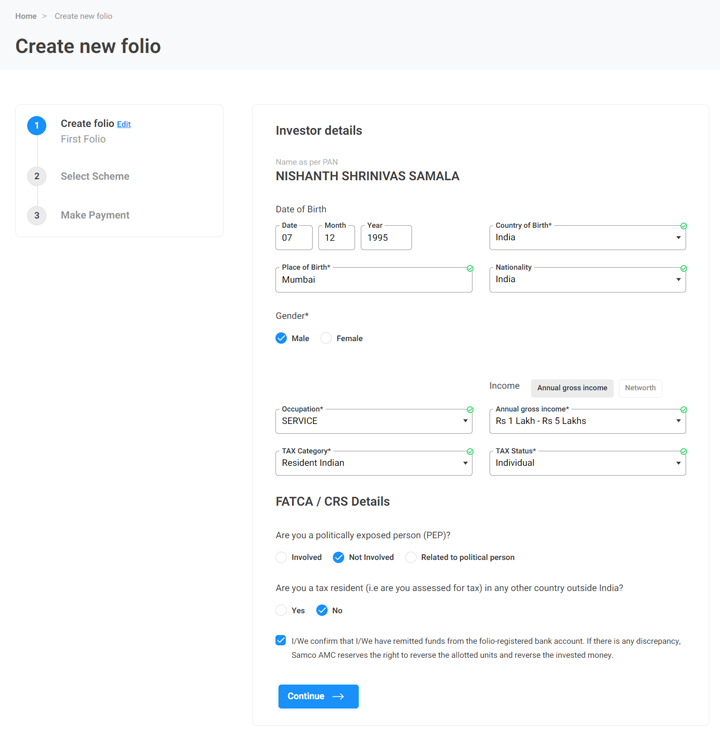 Step 10: Bank Account Page
Then you'll be sent to the bank account page, where you'll need to enter your investors' bank account information, such as the IFSC code and account number.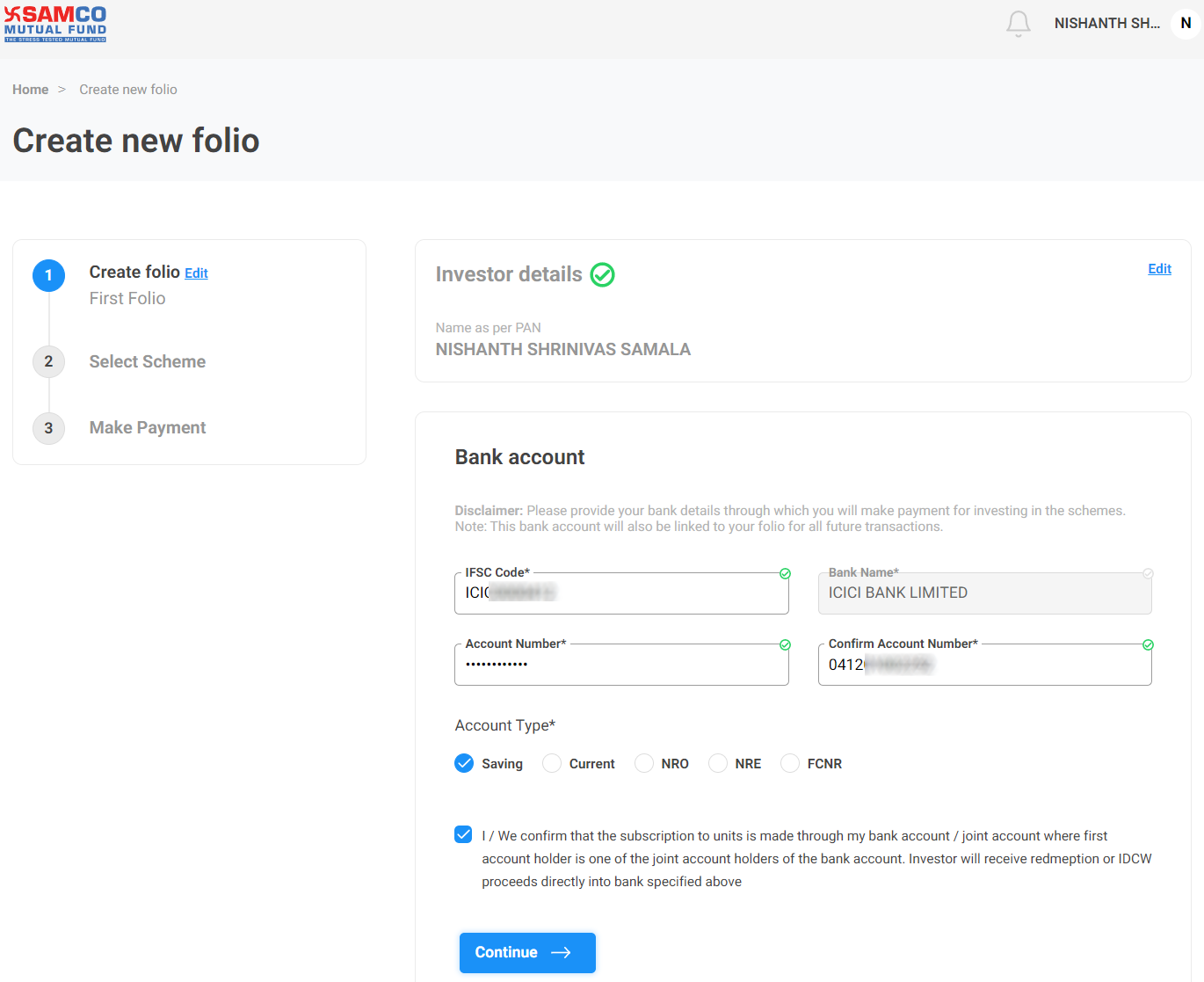 Step 11: Add a Nominee
You also have an option to add a nominee, then tick the terms and conditions, and click to continue.
Step 12: Invest Now
Now you will see the scheme page then click on invest now.
Step 13: Proceed to Payment
Depending on your prospects choice of investment, you must choose between SIP and Lumpsum. Then press on Proceed to payment.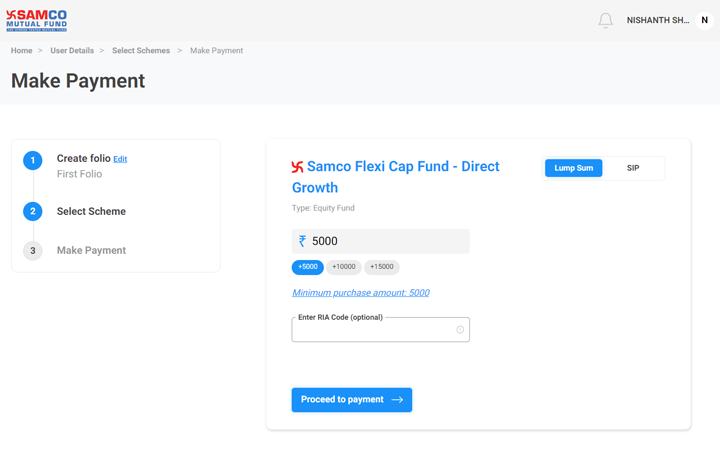 Step 14: Review & Make Payment
Now you be taken to the Review & Make Payment page. Review your investor's orders here, then click the Send Payment Link button.
Step 15:Transaction Initiated Successfully
Then you'll notice a pop-up message that says "Transaction Initiated Successfully."
Step 16
Your investor will now receive an email with a link to complete the transaction and to review his order details.
When he clicks the link, he will be taken to the review and payment page.
To make payment investors have two options to complete the investment through Net banking and UPI.
Net banking will take him to his banks portal to log in and initiate the payment or he can simply add his UPI id and make payment.
Step 17: Investor Zone
Once your investor has successful made the payment you must return to your dashboard. Click on the investor zone tab again, you'll find that the investor has completed his payment procedure and is added to your list of investors.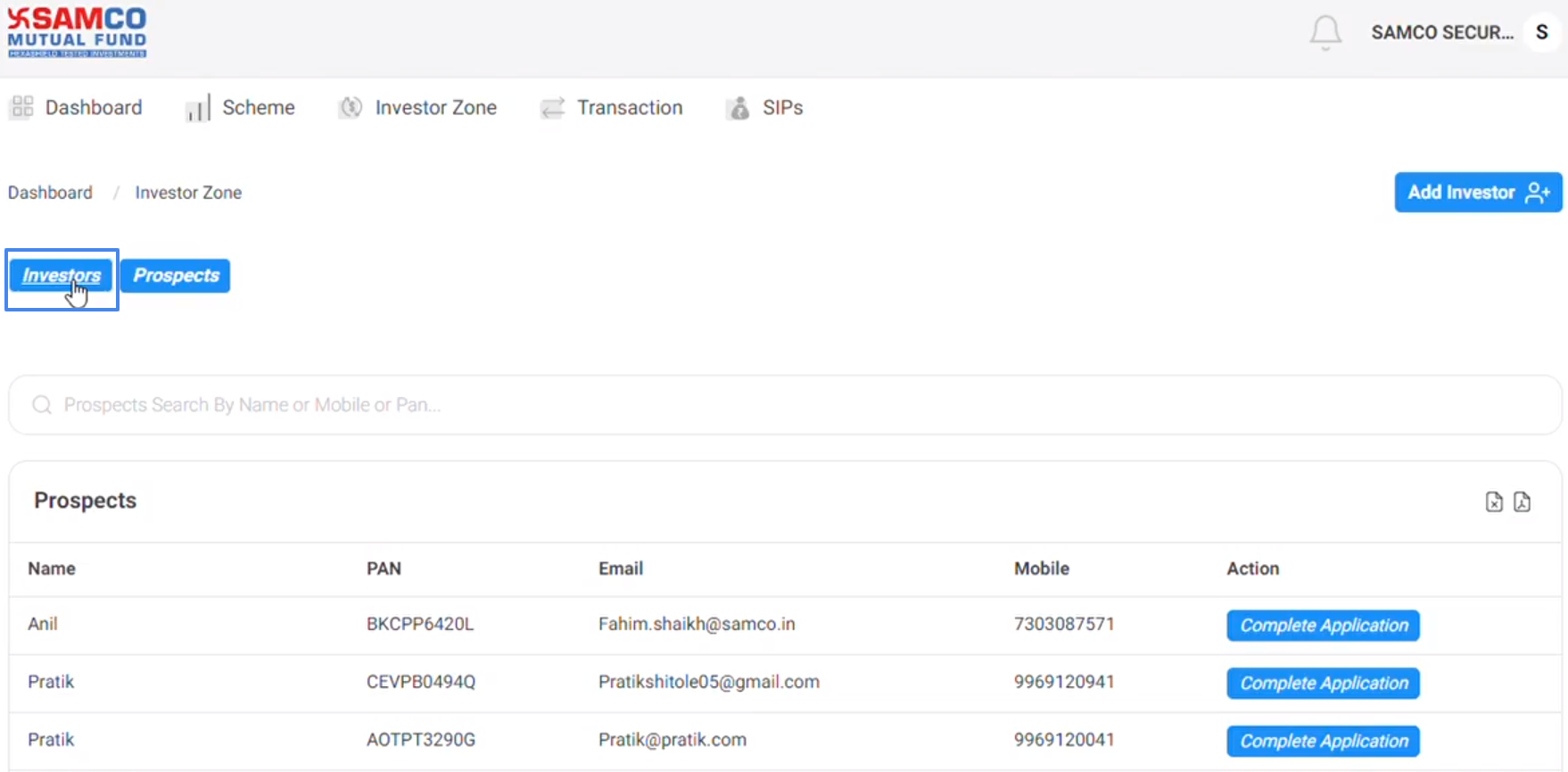 Step 18: Logout
When you're finished, click the button beside your name in the upper right corner to log out.

We hope this article was helpful.
Thank you for investing with India's youngest asset management company.
Visit our Knowledge Center for more articles on Samco Mutual Fund. You can also find many valuable articles in our help and support section.