In this article, you will learn how to check your order history or transaction history on the Samco Mutual Fund website.
After loading the website click on the Login button in the top right-hand corner.
Step 2: Enter Username & Pin
Enter your PAN and 4 digit login pin (which you have set up while creating your account)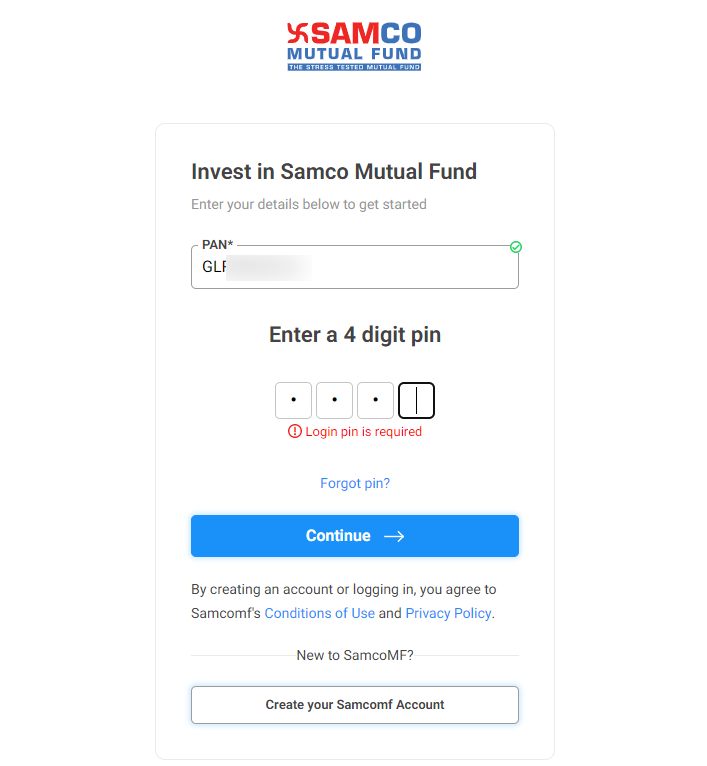 Step 3: Click on transactions in menu
To check your transaction details, click on the transaction tab displayed on the top of your dashboard. (You will only able to see this transaction tab only after you have done your first investment.)
Step 4: Transaction details
Here you can see all your past transaction details.
Step 5: Filter transactions
You can segregate them based on date, status, lumpsum, SIP, or amount.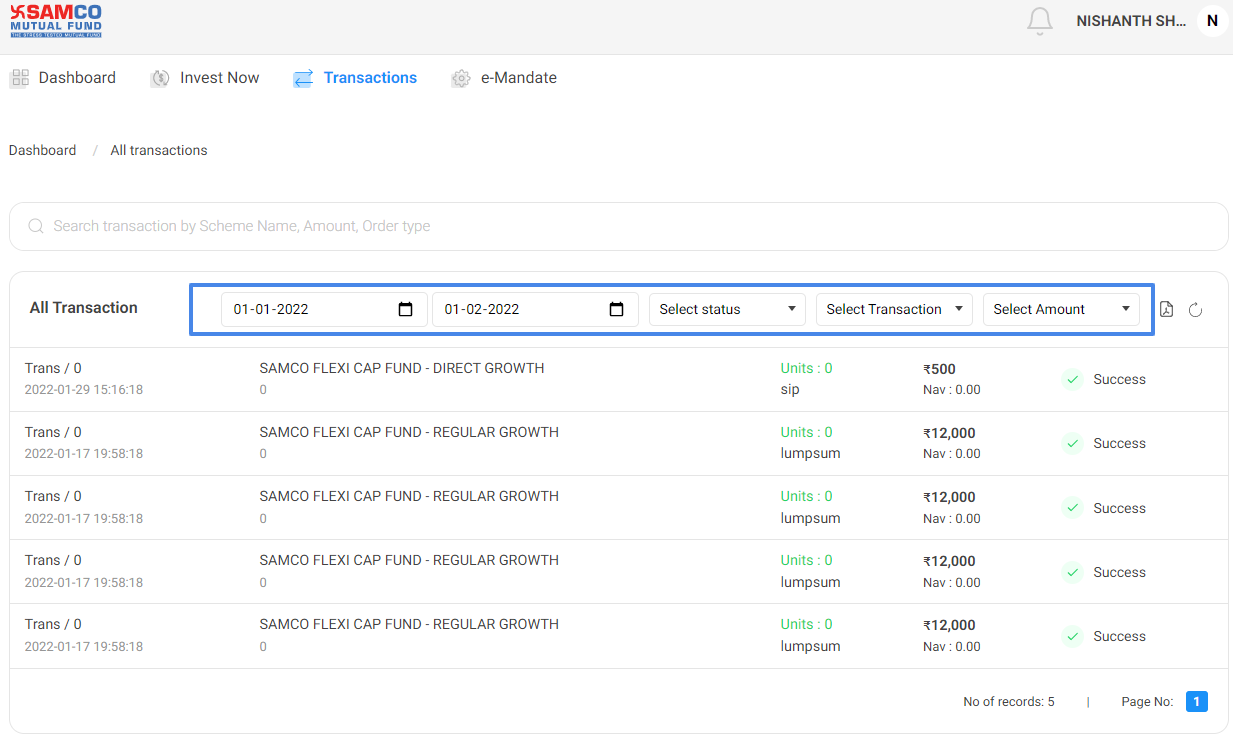 Step 6: Download PDF
You can also download a PDF of your transactions.
Step 7: Logout
Click on the button beside your name on the top right corner, and log out once you are done.

We hope this article was helpful.
To invest in India's youngest AMC's first offering Samco Flexi Cap Fund please log in to www.samcomf.com right now and get invested.
Visit our Help and Support for more articles on Samco Mutual Fund's you can also find many valuable blogs in our Knowledge Center section.