It's very easy to add a new bank account to your Samco Mutual Fund account.
You can add a new bank to your account with just a few clicks.
To add your bank account, follow the instructions below.
Step 1: Visit www.samcomf.com and log in to your Samco Mutual Fund account.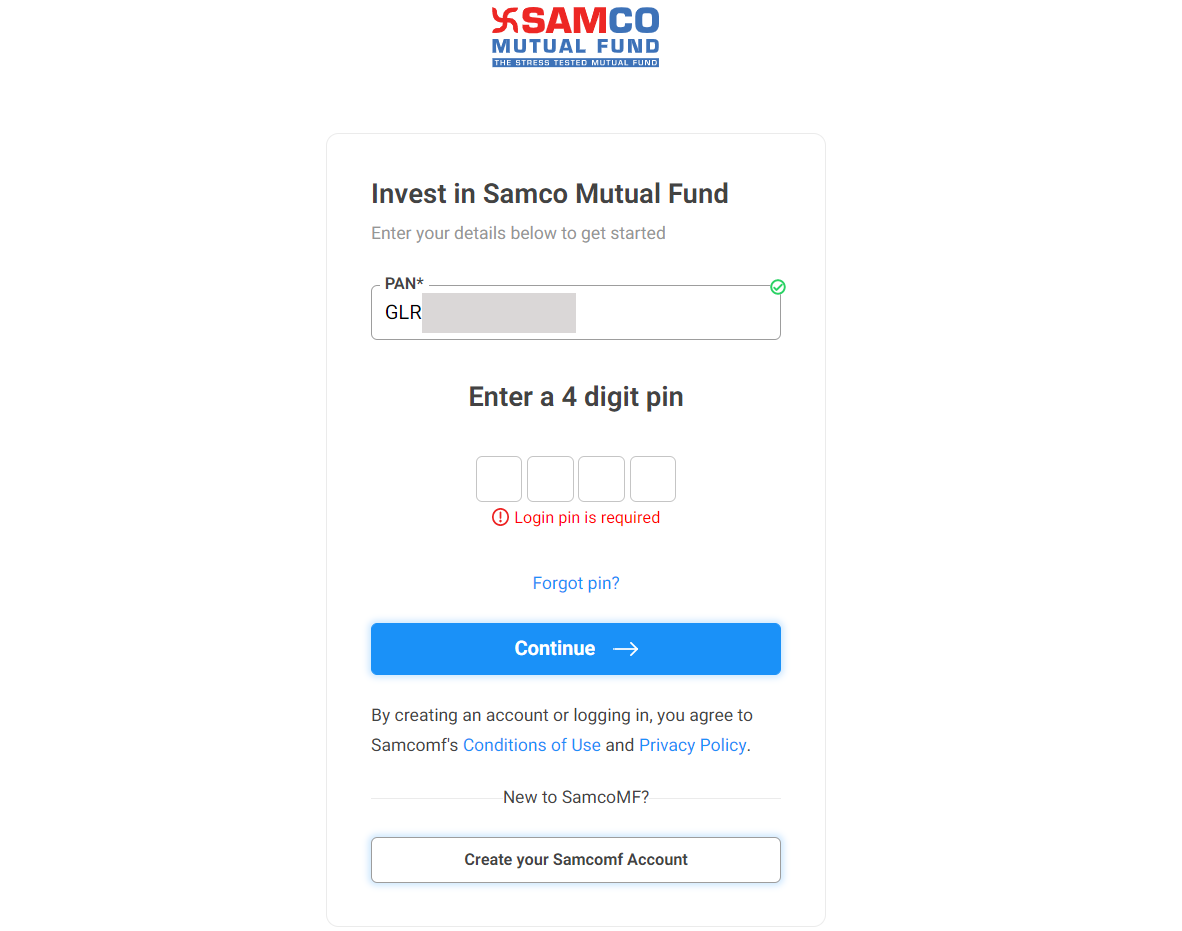 Step 2: Once you have logged in successfully, you will see your Samco MF dashboard and as per your preference, select whether you want to invest in a Regular or Direct plan and then click on invest now.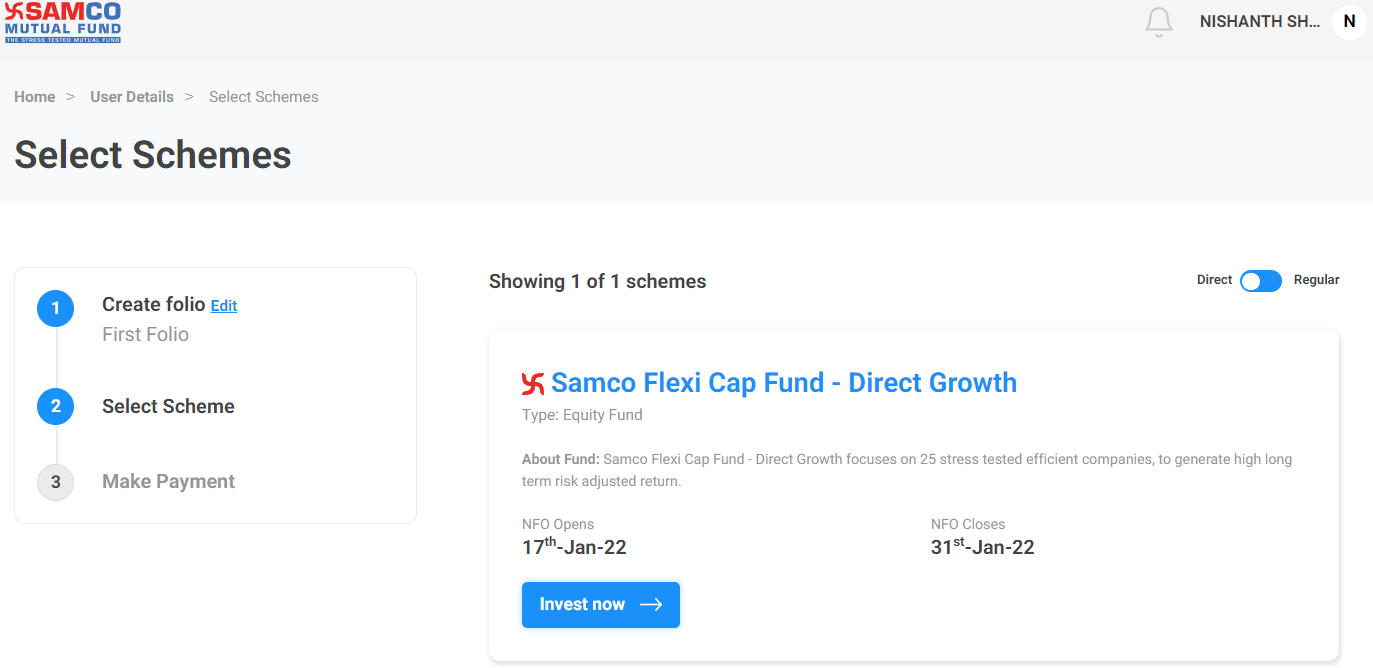 Step 3: In the next screen, you will have to choose between Lumpsum or SIP investment. Input the amount you wish to invest, and then click the Proceed to Payment button.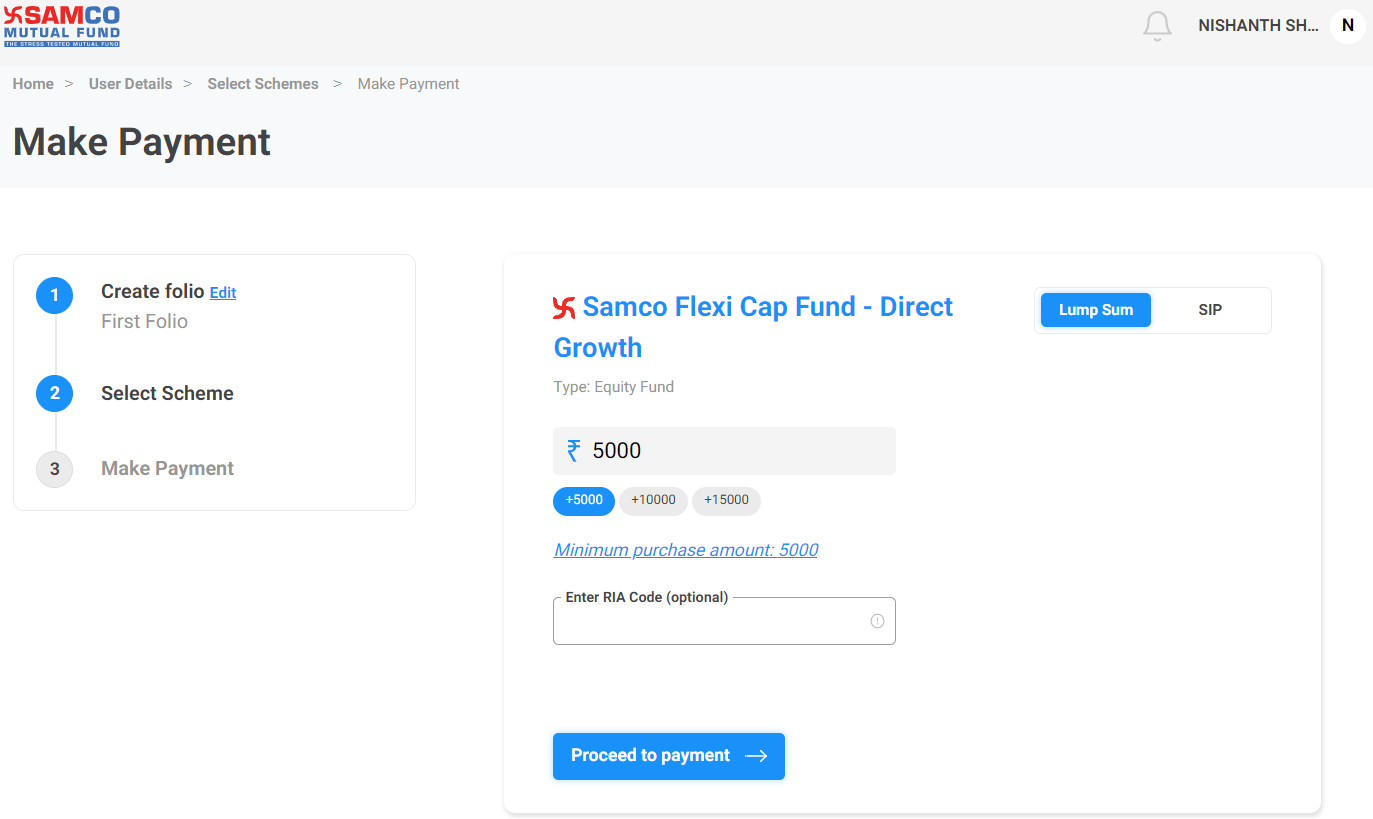 Step 4: On the next page, review your investment and make the payment. You'll see the bank account information that you have provided while creating your folio.
Now to add a new bank account, click on +Add Bank.
Step 5: Then a pop-up screen will open where you have to fill in the details like your IFSC Code, Bank Name, Account Number, Confirm Account Number, and Account type.
Step 6: You will see another pop-up that says Bank details saved successfully.
Step 7: You'll now be taken to the review and payment screen, where you may pick between the newly added bank account and the previous bank accounts.
Step 8: Then to make the payment, you have two options. You can either use Net banking or UPI.
Net banking will take you to your bank portal, where you will have to log in and initiate the payment. Or you can simply add your UPI id and make the payment.
Step 9: Once your payment is done, you will see your investment details such as investment amount, fund mode, folio number, order number, and payment reference number on the screen.
It means your order has been placed successfully.
We hope this article was helpful.
This is how you can add a bank account to your SamcoMF account.
For more information about investing in mutual funds, visit www.samcomf.com.
Visit our Help and Support for more articles on Samco Mutual Fund's you can also find many valuable blogs in our Knowledge Center section.