If you are an individual investor and you want to invest in Samco Mutual Fund then here are the documents you need and the steps you should follow.
Step 1: To register enter your details
To get started investing with Samco Mutual Fund, fill in your personal information. (As an individual investor, you simply need to provide your pan card information.)
Step 2: Enter your personal / occupation details
You will see your data as per the PAN you provided while creating your Folio. Also, fill in your personal details as shown in the below image.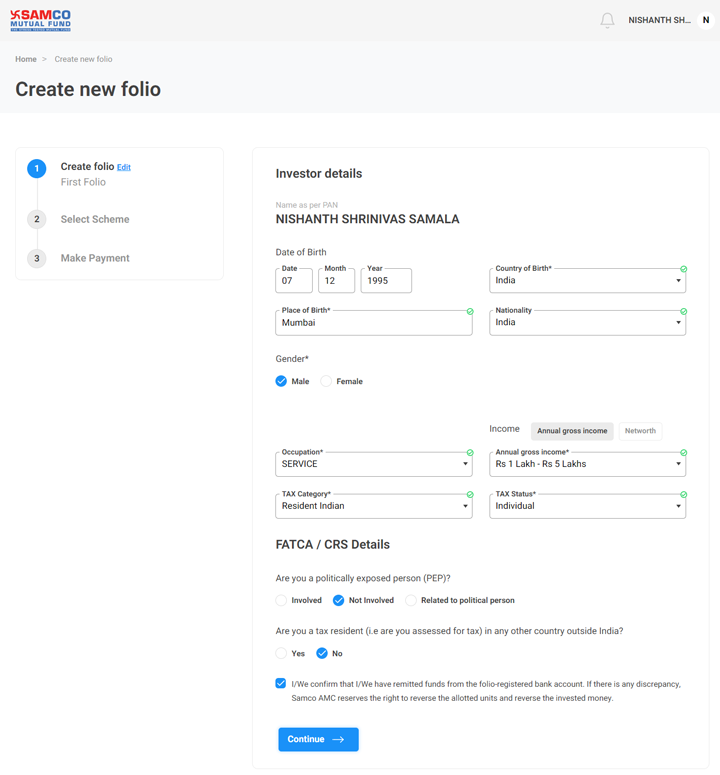 Step 3: Enter your bank account details
The bank account page will now appear. Fill in the IFSC code, account number, type of account, and click on the terms and conditions boxes.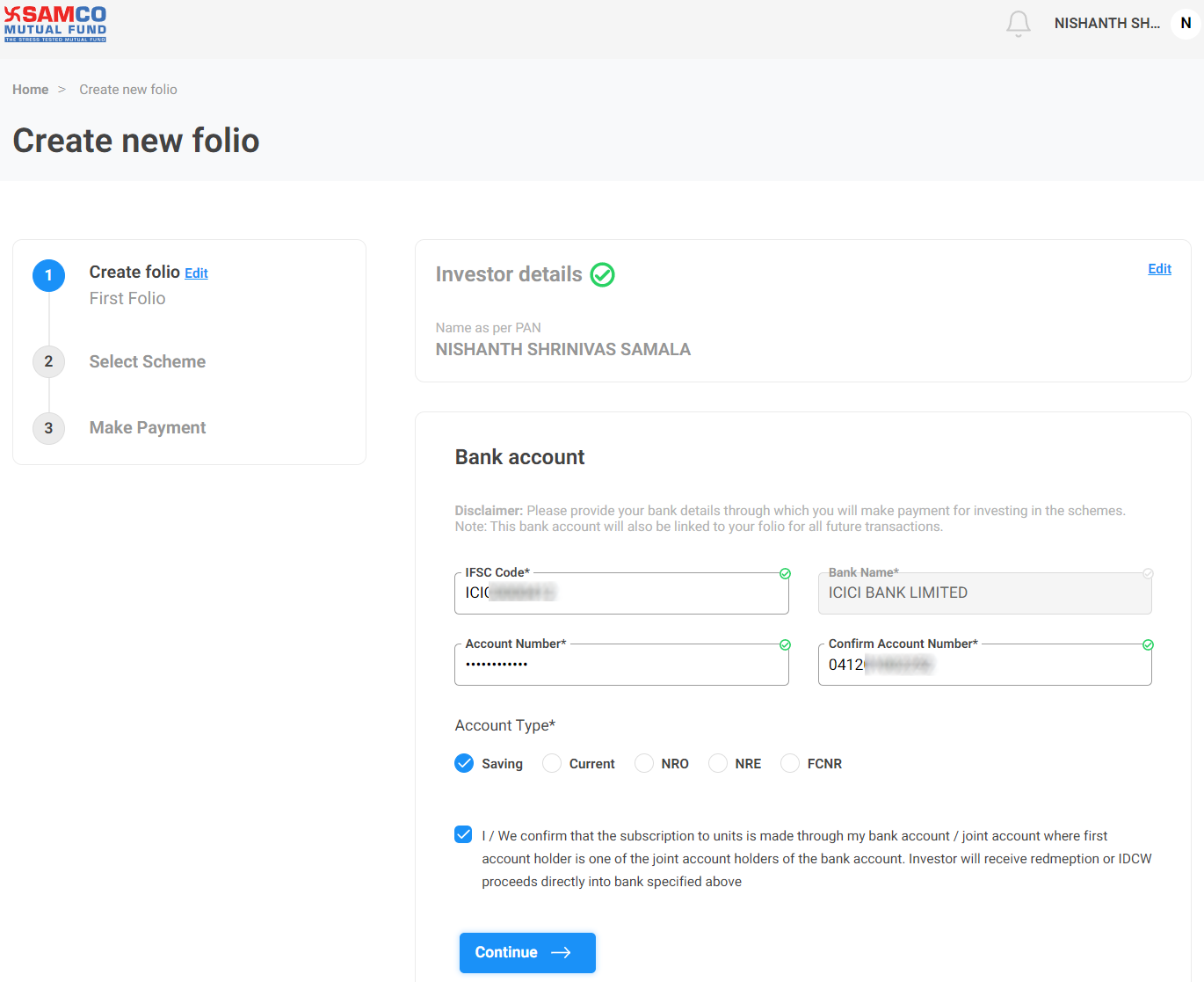 Step 4: Nominee details
Now you can add a nominee if you want to. You can skip this step and add the nominee's name later. Now press the continue button.
After creating your profile, you can start investing in Samco Mutual Funds' youngest AMC's first offering, Samco Flexi Cap Fund. Visit www.samcomf.com and start investing now!
We hope this article was helpful.
For more information about investing in mutual funds, visit www.samcomf.com.  
Visit our Help and Support for more articles on Samco Mutual Fund's you can also find many valuable blogs in our Knowledge Center section.